When you decorate your home at the holidays do you think, "Let me run to the Dollar Store?".  No?  Well today, I'm showing why that is just what you should be thinking because today I am revealing my Dollar Store Christmas Tree.  This is why you should not sleep on the Dollar Stores especially around the holidays.
Back in the Jay Leno days of the Tonight Show he used to have
this skit
that he called the
$.99 store Christmas
. The audience would roar with laughter as Jay exposed the mismarked, misfit or poorly designed items that they had discovered at the $.99 store.
The only thing is I didn't get the joke!
You see for me the $.99 store and dollar stores have been my go-to especially around the holidays.  There are just so many gorgeous decorations to be had at the dollar store for a DOLLAR!
Table-Top Transformation
One year I sponsored a mini tree trimming competition at my job. We all used the small little countertop Christmas tree that can be found in just about every dollar store there is.  The trees would start off looking like a Charlie Brown cast-offs but then they were transformed into these magnificent little marvels.
Ever since then, I've turned my family and friends on to dollar store Christmas decor and convinced them to skip the expensive decorations.  Instead, it is so much more fun to discover the little gems that are a dollar or less.
Plastic is Perfectly Fine
Now granted most of the ornaments at the dollar stores are plastic and not glass. But I actually prefer that because I don't have to worry about them being damaged from year to year.  And if you have little ones or pets, you know what I mean.
Is there such thing as too much sparkle at Christmas?
Bargain Shopping Can't be Beat!
Shopping this way has allowed me to be able to change up my color scheme on my Christmas decorations just about every year.  I usually, choose a three-color scheme and base it with either gold or silver.  Then if I happen to see an appealing decoration on Pinterest, in a storefront or around town, I can easily duplicate it using dollar store ornaments that I find in the same color.
Related Reading:
Last year I bought some oversized plastic snowflakes and decorated our garage with them. They might look garish in the store but on my garage door, they twinkle at night.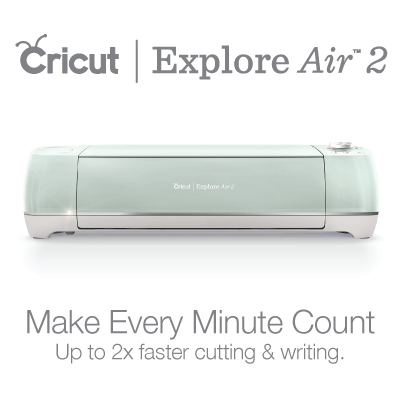 If you have a Cricut Machine like me, you can even make ornaments from metallic posterboard found at (where else) the dollar tree.
I mean, aren't the holidays expensive enough?
So whether your decorating for a holiday party or just your Christmas tree the dollar store has you covered.  Speaking of which, here is our Christmas tree this year.
FYI, everything except the ribbon came from the dollar store.  Yep!  EVERYTHING!  Take that Jay Leno!
Happy Holidays from Beer Budget Style!
Hey!  What's your budget Christmas decorating tip?  I know you have one.  I would love it if you would leave me a comment below and share.