I love my Cricut Machine!  I actually do love it!  The reason I love it so much is because most of the time the Cricut makes it very easy to create and go.  The Cricut Design Space makes the process super easy even if you don't have a project in mind.  It's just so easy! Deep Score on Cricut Explore
But sometimes, you might run into an issue executing your project that requires you to think out of the box to find a solution.  That's what I'm talking about today.  I was having an issue with the score lines of a project not being deep enough.  Check out how I resolved the issue using a very easy technique.  This is how I get a Deep Score on Cricut Explore.
I really like creating the pillow boxes using my Cricut Explore machine.  I use them for simple gift wrapping during the holidays and even for packaging of my Etsy business.  The cut is simple but depending on the material it can look elegant at the same time.
The only thing was if I used a thick material like posterboard, the scoreline didn't seem deep enough to make crisp folds.  I knew that it was possible to insert a scoreline into a design, but I wondered if there was a simpler way.
I needed a deeper scoreline.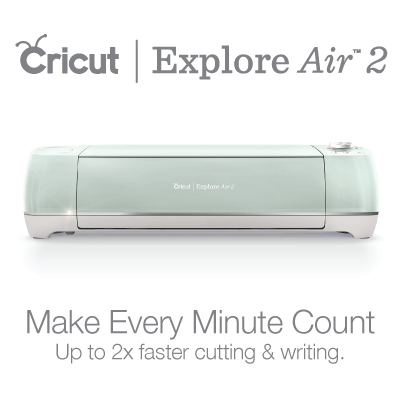 After thinking about it, I realized how I could trick the Cricut into doing a deeper scoreline without having to alter the design at all.  Here's how I easily get a Deep Score on Cricut Explore.
Creating a Deep Score on Cricut Explore
In this short video, I show how I trick the machine into creating a deep scoreline by initially removing the blade and allowing the machine to run through the design.  Then without ejecting the mat (very important), I simply replace the blade and run the design a second time.  This tricks the machine into scoring a scoreline twice but cutting the material only once.
 It really is easy to create a deep score on Cricut Explore!
Now my scorelines are deeper and the folds are able to be more crisp and sharp.  Don't you just love it when you find an easy solution to a problem?  I sure do!
Recommended:    CHRISTMAS DECORATIONS: West-Elm Wreath Dupe
Do you ever need to create a deep score on the Cricut Explore?  Think you might try this?  If so, please leave me a comment below and let me know how it went.