I love my Cricut. And anyone who knows me knows I mean that! One of the reasons why I love it so much is because no other appliance I own inspires me like my Cricut. I mean I have a mixer but it doesn't inspire me to make a cake. Not even my sewing machine inspires me as much as my Cricut. Sewing Pattern on a Cricut
Ok, I guess I've rambled on enough about my beloved Cricut (just kidding, I gush more later).
Today I want to share with you yet another reason why I want to be buried with my Cricut. Ok, that was a bit dramatic, but in this post, I will show you why I'm so passionate about my Cricut Explore.
How to make a Sewing Pattern on a Cricut Explore
That's right! I actually figured out how to make a sewing pattern on a Cricut. Even though I don't have a Cricut Maker (yet), I was inspired by all the sewing related functions it has. They even have patterns designed specifically to use with a Cricut. So I wondered could I create my own pattern using my Cricut Explore. I DID IT! And you guys, it was super easy! Read on to see just how easy it is to create a sewing pattern on a Cricut.
Inspiration
Sewing Pattern on a Cricut
My usual process is to sketch out something I want to make on a scrap piece of paper. Then I pull out my pattern paper (if I have any) and transfer the measurements. Finally, I cut out the pattern and label it. Ok, I will admit, it's not really that big of a deal, but I'm all about saving time. Especially when it comes to projects. Because if I don't the inspiration might be gone and I'll never do it. I'm sort of impatient that way.
A GENIUS IDEA!
Anyway, one day I got to thinking – what if I could create a pattern in Design Space and have my Cricut cut it out and label it at the same time. GENIUS rite?
So that is exactly what I did! Instead of sketching it out, I just created the whole thing in Design Space.
Oh and just in case you are wondering why someone would want to create a sewing pattern this way, here are a few reasons:
You can create custom patterns – Imagine, you can create any pattern that you can think up. I'm working on a clutch purse, but using Design Space I could probably create just about any pattern I would ever need. I may be overstating a little, but probably not much.

Able to use any paper

– Like I said earlier, sometimes I don't have any pattern paper and using plain paper can be a nightmare to get straight lines. But if you use the Cricut you can literally use any paper – kraft, butcher block or even

freezer paper

. When the Cricut cuts it you know it's perfectly aligned and straight.

Able to adjust easily – The thing I love about Design Space is that you can duplicate or revise saved designs. You can literally go back and make any adjustments or changes to your pattern without having to start from scratch.
Ok, let me show you just how I made a sewing pattern using the Cricut. Here's a quick video of just how simple it is to create a sewing pattern on a Cricut Explore.
FULL DISCLOSURE: The video does not have a voice over. The NBA finals were on in the background and it would have been too distracting so I opted for subtitles and some funky music instead. The video is pretty easy to follow along so I think you will get it.
Just in case you were wondering, the pattern I created is for an upcoming purse project I have planned. It is very specific to my project, but the video shows just how you can take basic shapes and use them to create a pattern.
Check out these posts too:
My favorite part was being able to label the pattern with descriptions and directions.
More Patterns
Sewing Pattern on a Cricut
Now this pattern was pretty much straight lines (or squares actually) which was fairly simple. But since Design Space now has a curved line feature, I have plans to create more curvy patterns in the near future. Like maybe a pencil skirt. So stay tuned!
Now you see why I love my Cricut and why I am always finding new things to create with it.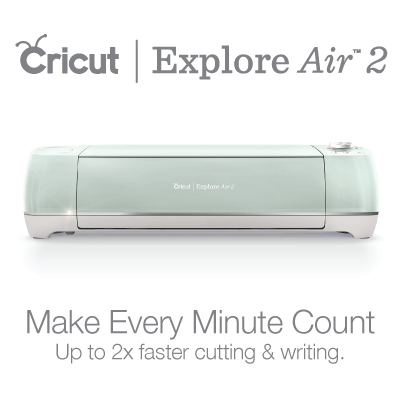 Have you ever just been thinking of something in your head and then had the Cricut make it? I would love to know what you created. Oh and let me know if you create a pattern. Please tell me about it in a comment below.